Office Hours
Sunday
Closed
Monday - Friday

8:00 AM

-

5:00 PM

Saturday
Closed
By phone until 8 PM
Access Hours
| | |
| --- | --- |
| Sunday - Saturday | Open 24 Hours |
Check Out What Our Customers Are Saying
"
"
One Percenter
on 10/17/2022
Great place to store. Staff is excellent in service.
"
"
Jerry Boyce
on 07/16/2022
Super nice manager. Love his dog. Good storage unit very well kept up.
"
"
Theresa Thompson
on 06/02/2022
This is a very secure storage rental company. The owners are so very understanding and you can tell he is sincere considerate about situations that come when payment is late. This is the best as in customer service and secluded. Thanks Frontier Self Storage
Mini Storage & Container Sizes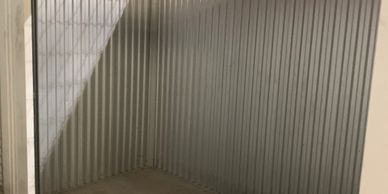 5 x 10 units available for $60/month. We do have a couple 5 x 5 units available for $40/month.
10 x 10 units available for $80/month.
10 x 20 units available for $120/month.
10 x 30 units available for $150/month.
10 x 40 units available for $170/month. Our 10 x 40's have doors at both ends.
We have outdoor individual Containers that are 8' x 40' for $100/month.
We have one building that is enclosed and accessed by a keypad entry with various sizes of parking.
10 x 30 -- $80 / Month

10 x 40 -- $110 / Month

10 x 50 -- $130 / Month

20 x 40 -- $170 / Month

20 x 50 -- $190 / Month
We have outdoor parking in two locations and all spots are within a secured gate.
East Side -- $50 / Month

West Side - $60 / Month
All units are private storage within a secured gate. You provide your own lock.
1 Door 14 x 50 is $160 / Month With a Gravel Floor.

2 Door 14 x 50 -- $180 / Month With a Gravel Floor.

1 Door 14 x 50 -- $180 / Month With a Concrete floor.
Facility Amenities
RV, Car, and Boat Parking
Topeka, KS Indoor Storage Units and Parking
Since 2000, Frontier Self Storage has provided the Topeka community with short or long-term storage spaces. Our state-of-the-art storage facility is fully fenced, gated, and equipped with the best security features. We're able to accommodate your needs from residential to commercial. Take a look at our prices and availability to get started.
Drive-Up Access

Mini Units In Enclosed Building

Indoor Boat/RV Parking

Fully Fenced & Gated Property

Digital Video Surveillance

24-Hour Access
Storage Units and Outdoor Parking Near You
Frontier Self Storage is conveniently located 1 mile east of Highway 73 off of 46th Street. Our facility is east of Hunter's Ridge, Petro Deli, Vikings Grill, and Emory Lakes Apartments. We're happy to serve the Topeka area and surrounding communities. Start Storing today!
Driving Directions to Frontier Self Storage:
Get on I-70 W/KS-4 W/US-40 W from SE 8th Ave

Head north on S Kansas Ave toward SE 8th Ave

Turn right at the 1st cross street onto SE 8th Ave

Turn left onto SE Madison St

Slight left to merge onto I-70 W/KS-4 W/US-40 W

Follow I-70 W/KS-4 W/US-40 W and US-75 N to NW 46th St in Soldier. Take the NW 46th Street exit from US-75 N

Merge onto I-70 W/KS-4 W/US-40 W

Take exit 358A for US-75 N

Continue onto US-75 N

Take the NW 46th Street exit

Follow NW 46th St and NW Button Rd to NW 54th St

At the traffic circle, take the 1st exit onto NW 46th St

At the traffic circle, take the 2nd exit and stay on NW 46th St

At the traffic circle, take the 2nd exit and stay on NW 46th St

Turn left onto NW Button Rd

Turn right onto NW 54th St

Frontier Self Storage will be on the right
Head west toward NW Rose St

Turn left onto NW Elmont Rd

Turn right onto NW 62nd St

Turn left onto NW Button Rd

Turn left onto NW 54th St

Frontier Self Storage will be on the right
Take US-24 E and US-75 N to NW 46th St in Soldier. Take the NW 46th Street exit from US-75 N

Head east on US-24 E

Continue onto US-24 E

Use the right lane to take the ramp

Merge onto US-75 N

Take the NW 46th Street exit

Follow NW 46th St and NW Button Rd to NW 54th St

At the traffic circle, take the 1st exit onto NW 46th St

At the traffic circle, take the 2nd exit and stay on NW 46th St

At the traffic circle, take the 2nd exit and stay on NW 46th St

Turn left onto NW Button Rd

Turn right onto NW 54th St

Frontier Self Storage will be on the right
Head north on NW Tibbs Rd toward NW 66th St

Sharp right onto NW 66th St

Turn right onto NW Humphrey Rd

Slight left onto NW 62nd St

Turn right onto NW Button Rd

Turn left onto NW 54th St

Frontier Self Storage will be on the right
Follow US-24 E and US-75 N to NW 46th St in Soldier. Take the NW 46th Street exit from US-75 N

Head south on US-24 E/Chestnut St toward W Pottawatomie St

Continue onto US-24 E

Use the right lane to take the ramp

Merge onto US-75 N

Take the NW 46th Street exit

Follow NW 46th St and NW Button Rd to NW 54th St

At the traffic circle, take the 1st exit onto NW 46th St

At the traffic circle, take the 2nd exit and stay on NW 46th St

At the traffic circle, take the 2nd exit and stay on NW 46th St

Turn left onto NW Button Rd

Turn right onto NW 54th St

Frontier Self Storage will be on the right